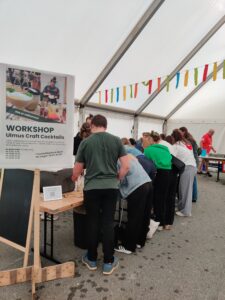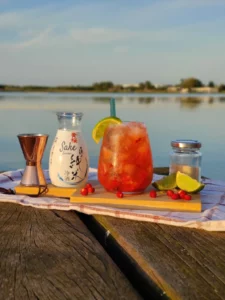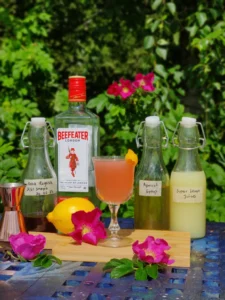 This Sunday should be memorable, as some exciting things are planned for you. It has been a long time since Borups Alle that we've done this, so we bring you a workshop on …. COCKTAILS!!!!
Yes, you heard that right! Learn how to make delicious cocktails, incorporate unique, wild & homemade ingredients, and learn about building bridges between modern man and wild nature.
In this OneBowl exclusive, we will learn how to make two delicious and unique cocktails – one alcoholic and one nonalcoholic – exploring how the different flavors meld together to create a whole that is greater than the sum of its parts.
Your host & instructor for this experience will be veteran bartender & founder of Ulmus Craft Cocktails, Johan Lydeking. With a decade of experience behind the bar, he is very excited to share his craft with the OneBowl family – so join us for a fun & informative afternoon of cocktails. 🥰🫶
Key info:
1) There are ONLY 12 spots available.
2) We offer it at ONLY 45 DKK (original value: 499 DKK). The payment can be made on the MobilePay link here. https://mobilepay.dk/erhverv/betalingslink/betalingslink-svar?phone=652288&amount=45&comment=Cocktail%20Workshop%40OneBowl&lock=1
The workshop will be from 15:00 – 16:00, and we will proceed with our dinner event, which you can find on Facebook. (more exciting things there). See you Sunday.
REMEMBER, ONLY 12 SPOTS AVAILABLE! BOOK NOW!
https://onebowl.dk/events/wildcocktails/
Bookings
Bookings are closed for this event.