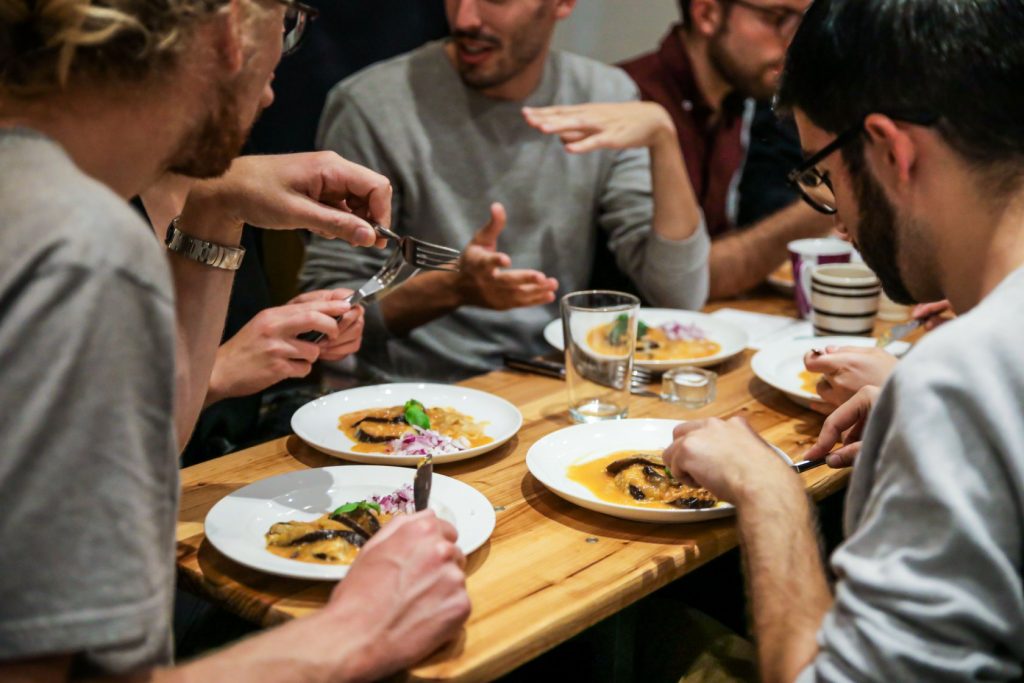 We are not just a restaurant but rather an open space for all, no matter the circumstances, to come and share the value of good and nourishing food that is thoughtfully prepared by a team of devoted volunteers.
To make this dream a reality we offer meals on a 'pay as you feel' basis meaning that regardless of your current life situation, whether you are in crisis, need a friend or just cosy meal out in your local community that doesn't break the bank, we would be delighted in welcoming you to eat, share and spend an evening with us.
Our vision is to bring back the emphasis on community life, based on values of love, trust, generosity and kindness.
Support One Bowl
Taste the Waste: take-away dining is back
Address:  Borups Alle 205
May 23rd:
Dinner. Kl.17.00-20.00
May 24th:
Lunch Kl.11.00-14.00
Dinner. Kl.17.00-20.00
Help us with prepare and reduce food waste by booking your take-away:
Saturday 30th May
Sunday 31st May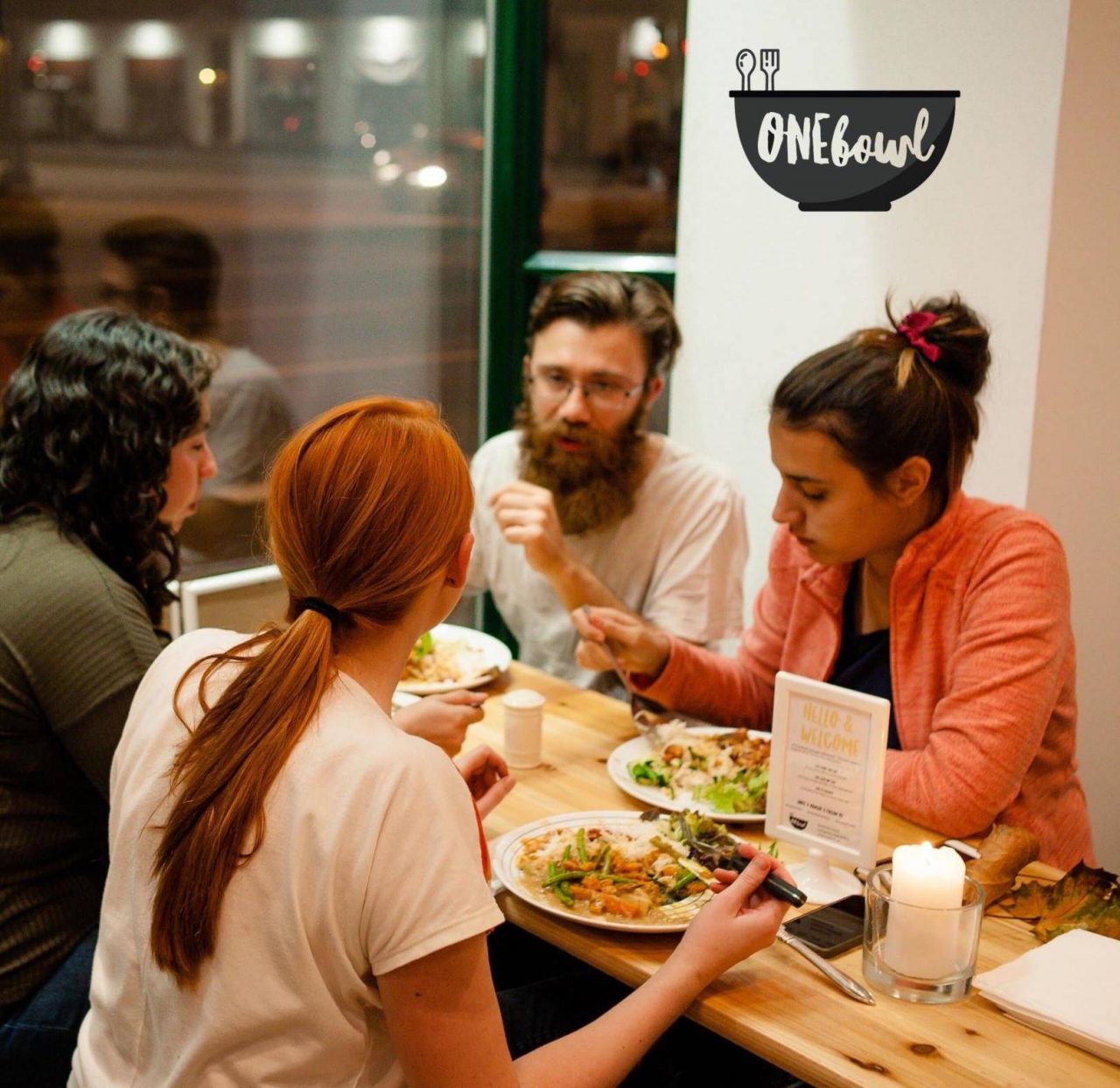 Join the One bowl Volunteer family.
Want to learn how to cook healthy vegan foods, make new friends, and make a difference in Copenhagen.
Then look no more, and join our One Bowl volunteer family.
"A Pay-as-you-feel eatery is a very sympathetic initiative and One Bowl is filled with happy people from all over the world! Great vegan food, cozy atmosphere and lots of new friends."
"Volunteered in the kitchen while on holiday here and really enjoyed it. The community kitchen is great to cook in and the eating space is a great shared area. Food all vegan and there was gluten free options. The other volunteers made me feel welcome and the food was really tasty. Support this project it is an essential local service 💚"
"One Bowl er et fantastisk koncept - lækker hjemmelavet mad med massere af grøntsager - de sødeste frivillige kokke - og så lige ved siden af min bopæl - jeg er fan!"