Pasta Night
Sunday the 16th of October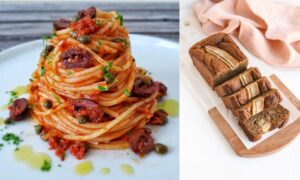 Ciao tutti!
Our volunteer chef Angela has come up with a really cozy menu for you on the 16th of October! 
Pasta alla puttanesca – A Neapolitan dish made with tomatoes, olive oil, olives, chili peppers, capers, and garlic. It typically includes anchovies but we won't of course. 
Banana bread – A really cozy and delicious way to end your meal. 
<3
As always, we are completely plant-based and the food is prepared with fresh ingredients and a lot of love, so expect nothing less. 
 Come as you are and pay what you can. 
We look forward to having you on the 16th from 17:00 – 20:00
Cheers
One Bowl
Bookings
This event is fully booked.