VFC Community Dinner – 24th April 2021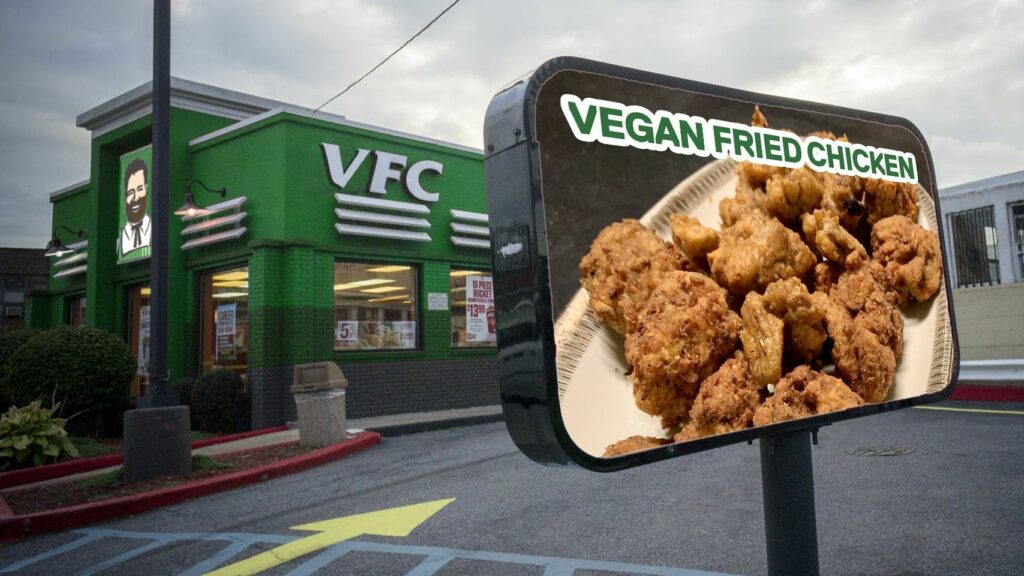 Hey everyone we are excited to open up again for dining-in and we have something very special to start the season! 
After the success of the best vegan shawarma in Copenhagen, this Saturday we're excited to invite you to the first-ever vegan fried chicken community dinner. 

Our chefs have perfected the recipe through several trials to make sure you get an unforgettable crispy experience.
The menu includes:
vegan chicken tenders
mashed potatoes
gravy
coleslaw
And like we said before, we are finally open for dining in again!
You will need to book a table, but we will keep you posted on the process soon. The booking portal will be ready soon, make sure to book for dining in! Also, if you opt for dining in, don't forget about the new Coronapas rules, as we will make sure to comply with the law.
If you're unable to come please contact us via our facebook page or email info@onebowl.dk as spaces are limited.
One Bowl is a community restaurant with a pay-what-you-can concept: there is no set price on the food we serve. Instead, it is up to you to decide if you want to contribute and how much. By donating money to One Bowl, you make it possible for others who could not afford a meal to eat.
Practicalities:
Everything is plant-based
Price: pay as you feel
Please wear a mask
Feel free to bring your own containers to minimise waste
You can bring your own drinks too
Bookings
This event is fully booked.