Okonomiyaki お好み焼き
-Vegan Takaway – 25th April 2021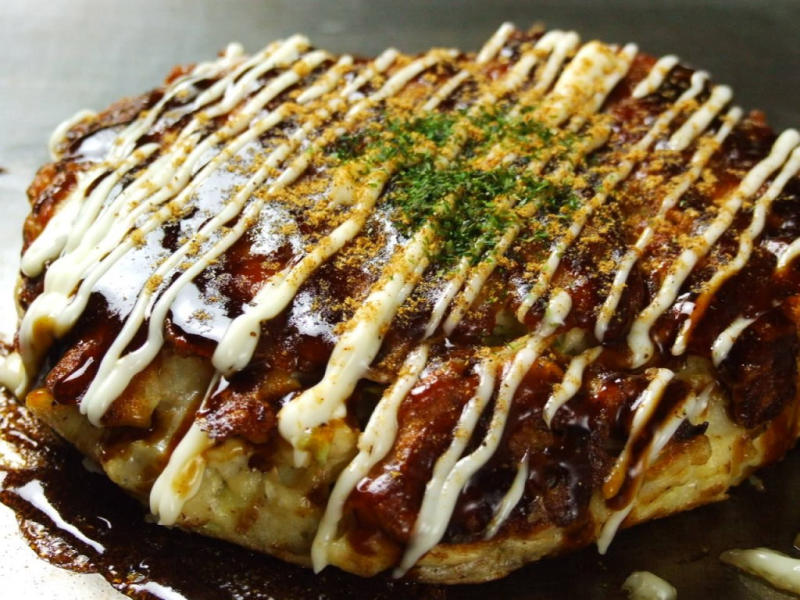 Japanese style 🇯🇵 savoury pancake packed with veggies, glazed with home made mayo, okonomiyaki sauce and bunch of toppings 😋 so you can experience diffrent textures just in one bite. Salty, sweet, saucy, crunchy and super umami! 🔥💥🤤
MENU:
Osaka style oknomiyaki – with cabbage, carrot, picked red ginger, with homemade mayo and okonomiyaki sauce (similar to BBQ) and mix of toppings: aonori (sea waed flakes), dry shiitake mushroom falkes, roasted onions and scallions.
One Bowl is a community restaurant with a pay-what-you-can concept: there is no set price on the food we serve. Instead, it is up to you to decide if you want to contribute and how much. By donating money to One Bowl, you make it possible for others who could not afford a meal to eat.
Practicalities:
Everything is plant-based
Price: pay as you feel
Please wear a mask
Feel free to bring your own containers to minimise waste
See you on Sunday !!! 💚
Bookings
Bookings are closed for this event.